Join Amy and Jackie for an afternoon of mixing and blending your choice of a Calming or Focus 10 ml roller ball blend.
Followed by a slow flow aromatic yoga practice to uplift and balance your mood and deepen your experience.
Sunday, Jan. 27
4:00-5:30pm
$30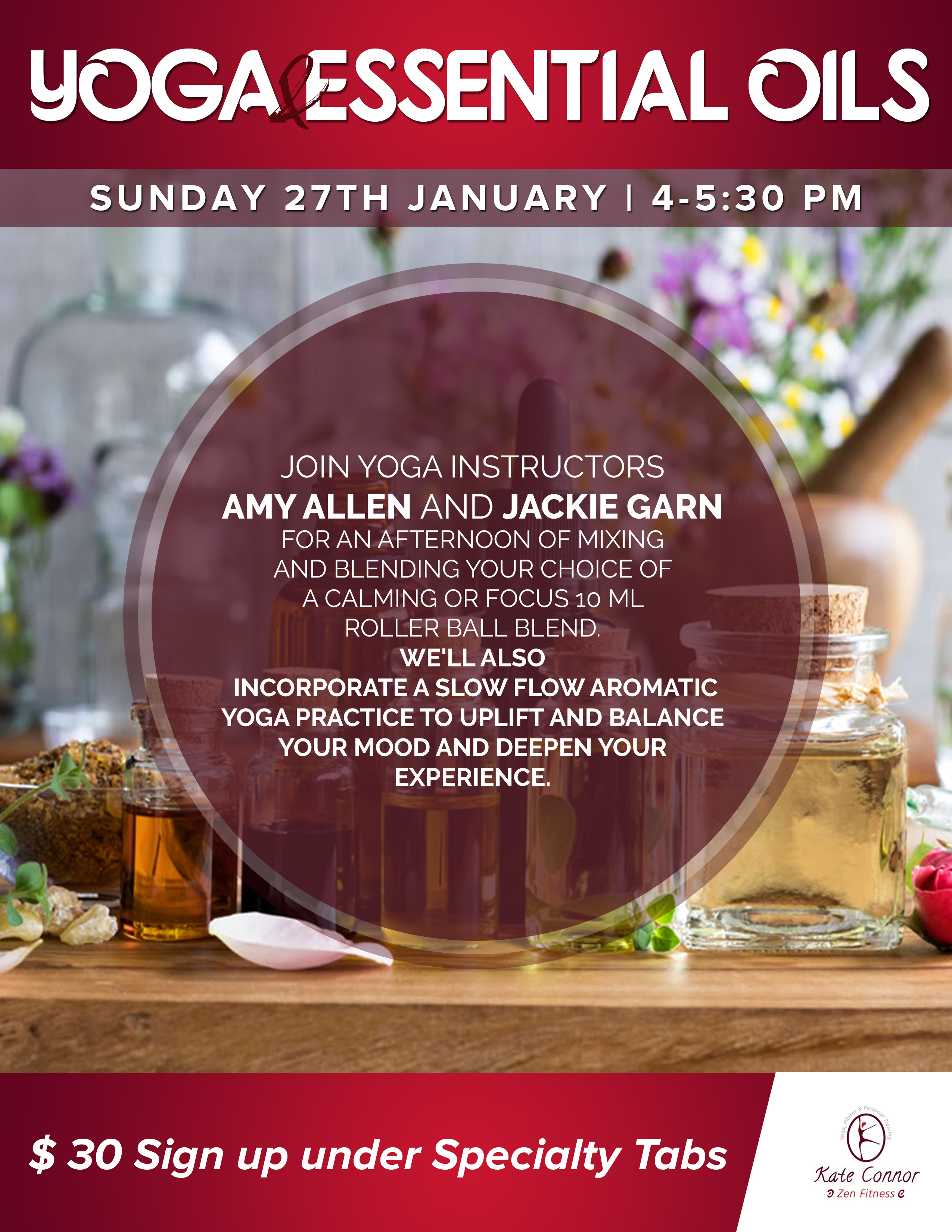 Love Yourself Challenge 2.0- New Year, New You!!
7th January – 15th February
Kick-off Party / Open House on Saturday 5th January
-Set a personal goal and be matched with a Zen Mentor for one-on-one attention
-Includes one free 30 minute session or a 1/2 price full hour Ortho-Bionomy session
-Option for nutritional counseling with RD Sara Mathes
New Clients—$99 includes challenge and 6 weeks of unlimited classes
(Sign up prior to Dec 15th to receive January 1-7 classes free!)
Current All Access or VIP Clients—$29
Please contact the front desk at 812-379-8558 for more info, or sign up here
This six week course will teach you what you need to know to find success in your yoga practice. Each class is staffed with two yoga instructors for lots of personal attention. Poses, breathing techniques, proper use of props and terminology will all be broken down into a manageable and fun experience. This is a welcoming, non-threatening way to start a yoga practice.
Beginning in January pick your day: Tuesday or Saturday
6 week session for anyone who wants to learn the practice, includes unlimited classes during 6 weeks | $99