Mary Harmon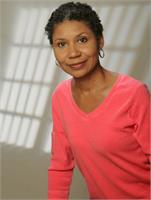 Mary T. Harmon has been a Columbus community member for 37 years beginning in the corporate world of Cummins Engine in Human Resources and then as a Naturopath for the last 18 years until retirement. She was owner of Integrative Healthcare Associates where she and coworkers offered education and natural healthcare options that complemented choices for holistic living.
Mary is currently involved in philanthropic work locally in The Columbus community and in Bagamoya, Tanzania where support is provided for a local orphanage and school which works with children and families impacted by HIV-AIDS. She is a member of The African American Fund, Granny Connection, Columbus Arts Commission and Arts For AIDS Committee.
Mary recently completed her Yoga 200 hour training certification in Naples, Florida. She shares her love of yoga through both her personal practice and assistant teaching. Mary encourages the practice of always working on living presently and consciously in all that we do.
Mary Harmon is currently not instructing any classes.