Michelle Carter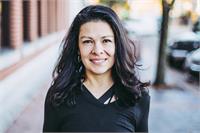 Michelle Carter was briefly introduced to yoga in the early 1990s while she was working as a Child Life Specialist at the University of Missouri Children's Hospital. When classes were no longer being offered, she resorted to trying to find VCR tapes to practice yoga. ( That didn't turn out so well, hee, hee). Her reunion with her yoga practice finally and slowly began in 2008, and then regularly in 2010. She was exposed to several different styles of yoga over the years. She enjoys a nice balance of effort and ease in her daily practice.
She considers yoga and all of her current and past instructors huge blessings. She hopes to return the blessings to her yoga students. She completed her 200 hour yoga teacher training with Lezlie Ward, Yoga Teacher Training From the Heart in July 2017.
Michelle and her husband Ray have three children. Mostly, she likes spending time with her young adult children ( Seth & Louisa) and remembers her forever 14 year old son, Liam through nature, his love for Batman and books as he was growing up.
When Michelle is not practicing yoga, she enjoys running, hiking, laughing until you cry, and adventure seeking.
This is one of Michelle's favorite quotes:
May today there be peace within. May you trust that you are exactly where you are meant to be. May you not forget the infinite possibilities that are born of faith in yourself and others. May you use the gifts that you have received, and pass on the love that has been given to you. May you be content with yourself just the way you are. Let this knowledge settle into your bones, and allow your soul the freedom to sing, dance, praise and love. It is there for each and every one of us. – St. Therese
-----Original Message-----
Michelle Carter is currently not instructing any classes.