All Levels Yoga
This class is taught by: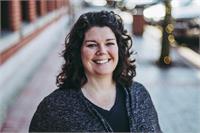 Amy began practicing yoga in 2003, and recently completed teacher training though Yoga From the Heart, with Lezlie Ward. She grew up in southern Indiana, and spent 13 years in the military. Amy met her husband while deployed to Somalia in 1993, and they currently reside in Columbus with their three children. Outside of the studio, she enjoys reading, historical documentaries and spending time with friends - preferably with coffee!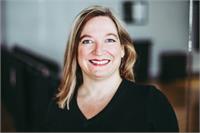 Lezlie Ward RYT 500 has been practicing yoga for 23 years and teaching yoga for 13. Lezlie offers a variety of styles of yoga based upon the needs of the student. Lezlie is known for her knowledge of all the aspects of yoga including meditation, breathwork, and yoga for a therapeutic focus. Lezlie has a Masters degree in counseling, and brings a focus to the yoga that happens on the inside.
Open to all levels, this practice features flowing movement. Modifications will be offered so that students can tailor the class to meet their specific needs.
Upcoming classes: