Yoga Therapy
This class is taught by: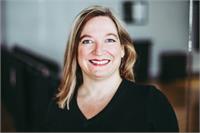 Lezlie Ward RYT 500 has been practicing yoga for 23 years and teaching yoga for 13. Lezlie offers a variety of styles of yoga based upon the needs of the student. Lezlie is known for her knowledge of all the aspects of yoga including meditation, breathwork, and yoga for a therapeutic focus. Lezlie has a Masters degree in counseling, and brings a focus to the yoga that happens on the inside.
Yoga Therapy class is Yoga designed to accommodate sore knees, backs, necks, etc. we provide individual attention to adapt each pose to your level. This allows you to participate even if you have not done yoga before or are rehabilitating an injury. This class moves at a slower pace and does not usually get down onto the floor. We use a chair for support and learn how to bring movement and circulation into tender places without aggravating existing sore spots. We have a very relaxing and enjoyable time together.
Upcoming classes: