Meditation for Busy Minds
This class is taught by: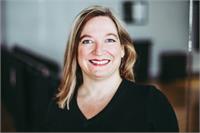 Lezlie Ward RYT 500 has been practicing yoga for 23 years and teaching yoga for 13. Lezlie offers a variety of styles of yoga based upon the needs of the student. Lezlie is known for her knowledge of all the aspects of yoga including meditation, breathwork, and yoga for a therapeutic focus. Lezlie has a Masters degree in counseling, and brings a focus to the yoga that happens on the inside.
Everyone can meditate! This class is for everyone who wishes to explore meditation and have personalized support. Beginners and seasoned meditators are welcome. Meditation is a natural human ability and it can feel relaxing, or blissful, surprising or comforting. Meditation is a way of being with yourself that supports your daily life. When we take time to get into a meditative state, we emerge refreshed and with a stronger connection to the things we love. Meditation can feel like your favorite time of the day. Each week will be different, so you will gain the greatest benefit if you can attend consistently. Light movement will be incorporated into each session.

Recommended Optional Resources: a journal from home, Meditation Made Easy by Lorin Roche Ph.D.
Upcoming classes:
Sign Up

Wed

Dec 19 5:30 pm - 6:15 pm

with

Lezlie

Ward




Sign Up

Wed

Dec 26 5:30 pm - 6:15 pm

with

Debra

Cruser




Sign Up

Wed

Jan 02 5:30 pm - 6:15 pm

with

Debra

Cruser




Sign Up

Wed

Jan 09 5:30 pm - 6:15 pm

with

Lezlie

Ward




Sign Up

Wed

Jan 16 5:30 pm - 6:15 pm

with

Lezlie

Ward




Sign Up

Wed

Jan 23 5:30 pm - 6:15 pm

with

Lezlie

Ward




Sign Up

Wed

Jan 30 5:30 pm - 6:15 pm

with

Lezlie

Ward




Sign Up

Wed

Feb 06 5:30 pm - 6:15 pm

with

Lezlie

Ward




Wed

Feb 13 5:30 pm - 6:15 pm

with

Lezlie

Ward




Wed

Feb 20 5:30 pm - 6:15 pm

with

Lezlie

Ward