Align and Restore Yoga
This class is taught by: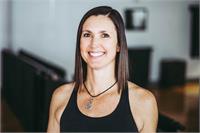 Shannon Clulow is a lifelong athlete who has been practicing yoga since 2000. Shannon holds a Bachelor's Degree in Art History, and has completed advanced coursework in Health & Wellness and Anatomy & Physiology. A former marathon runner, gymnast, and coach, she was initially attracted to the physical challenge of yoga, but quickly discovered the benefits of injury prevention, learning to breathe, focus, reduce stress, de-clutter, and embrace yoga philosophy both on ad off the mat. Shannon is an instructor certified at the 200 hour RYT level, and will complete training for the 500 hour RYT in April 2018.
Shannon became certified to teach Barre classes in 2013, and is proud to also be a class instructor for the Pow(h)er Method, leading classes in both Tap 'n Pow(h)er and Hold n' Pow(h)er.
Outside of the studio, she spends her time traveling, hiking, and kayaking with her family & dogs, and studying yoga daily in order to be able to offer informed, challenging, and thoughtful classes. Her wish is to help everyone who comes through the doors at Zen Fitness leave feeling empowered, confident, and open to possibility.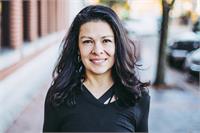 Michelle Carter was briefly introduced to yoga in the early 1990s while she was working as a Child Life Specialist at the University of Missouri Children's Hospital. When classes were no longer being offered, she resorted to trying to find VCR tapes to practice yoga. ( That didn't turn out so well, hee, hee). Her reunion with her yoga practice finally and slowly began in 2008, and then regularly in 2010. She was exposed to several different styles of yoga over the years. She enjoys a nice balance of effort and ease in her daily practice.
She considers yoga and all of her current and past instructors huge blessings. She hopes to return the blessings to her yoga students. She completed her 200 hour yoga teacher training with Lezlie Ward, Yoga Teacher Training From the Heart in July 2017.
Michelle and her husband Ray have three children. Mostly, she likes spending time with her young adult children ( Seth & Louisa) and remembers her forever 14 year old son, Liam through nature, his love for Batman and books as he was growing up.
When Michelle is not practicing yoga, she enjoys running, hiking, laughing until you cry, and adventure seeking.
This is one of Michelle's favorite quotes:
May today there be peace within. May you trust that you are exactly where you are meant to be. May you not forget the infinite possibilities that are born of faith in yourself and others. May you use the gifts that you have received, and pass on the love that has been given to you. May you be content with yourself just the way you are. Let this knowledge settle into your bones, and allow your soul the freedom to sing, dance, praise and love. It is there for each and every one of us. – St. Therese
-----Original Message-----
This All Levels Yoga class focuses on your personal alignment in yoga poses with an emphasis on breath and relaxation.