Pilates Circuit
This class is taught by: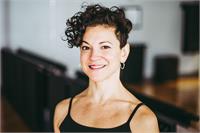 Sarah K. Schuetz believes in the power of movement to facilitate change. She is passionate about supporting people to feel empowered in their bodies, moving and
feeling their best. "Mens sana en corpore sano," (healthy mind in a healthy body) is her mantra.
Sarah is a certified Pilates instructor through the Kane School of Core Integration (NYC) and Lotus Pilates (Bloomington, IN).
She is also a Registered Practitioner of Ortho-Bionomy,® a modality which graced her life while she was living in Asheville, NC. This gentle bodywork aims to help humans experience more balance and ease in their lives from the inside-out by reminding the body's innate reflexes how to effectively and efficiently re-establish optimal being.
Back home in the Hoosier heartland after having lived in a number of the southeastern United States, Sarah is thrilled to be a part of the Zen Fitness family. She is readily growing her Ortho-Bionomy® practice, and she teaches Pilates regularly throughout the week.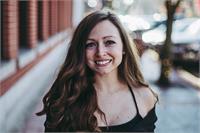 Certified Pilates, Yoga (200-RYT), and Barre Instructor
Melissa loves sharing with others the benefits of yoga and Pilates. She has been practicing yoga since 2001, but it wasn't until 2011 when she added Pilates to her routine that she experienced the powerful effect that combining the two disciplines had on her body and her mind. She believes everyone can benefit from the complementary practices of yoga and Pilates.
Melissa has been teaching in the Indianapolis area since 2013 when she obtained her 200-hour yoga certification through Invoke Studio. She completed her Peak Pilates Level 1 certification in Chicago and teaches both Pilates mat and Pilates equipment classes. Melissa is also certified to teach barre classes.
All of her classes emphasize strengthening the mind-body connection. Melissa's goal is for you to leave her classes feeling lighter, more-centered, and more connected to yourself.
A circuit workout using the Reformer, Tower, Wunda chair and mat for a total body workout! This class will challenge you but allows you to squeeze in full body strengthening and lengthening in middle or end of your workday! Perfect for working professionals who don't want to go back to work all sweaty!
Upcoming classes:
Waitlist

Fri

Jan 18 11:00 am - 11:30 am

with

Sarah

Schuetz




Class Full

Mon

Jan 21 11:00 am - 11:30 am

with

Sarah

Schuetz




Class Full

Wed

Jan 23 5:30 pm - 6:00 pm

with

Melissa

Brown




Class Full

Fri

Jan 25 11:00 am - 11:30 am

with

Sarah

Schuetz




Class Full

Mon

Jan 28 11:00 am - 11:30 am

with

Sarah

Schuetz




Class Full

Wed

Jan 30 5:30 pm - 6:00 pm

with

Sarah

Schuetz




Class Full

Fri

Feb 01 11:00 am - 11:30 am

with

Sarah

Schuetz




Waitlist

Mon

Feb 04 11:00 am - 11:30 am

with

Sarah

Schuetz




Waitlist

Wed

Feb 06 5:30 pm - 6:00 pm

with

Sarah

Schuetz




Waitlist

Fri

Feb 08 11:00 am - 11:30 am

with

Sarah

Schuetz




Waitlist

Mon

Feb 11 11:00 am - 11:30 am

with

Sarah

Schuetz




Waitlist

Wed

Feb 13 5:30 pm - 6:00 pm

with

Sarah

Schuetz




Waitlist

Fri

Feb 15 11:00 am - 11:30 am

with

Sarah

Schuetz




Sign Up

Mon

Feb 18 11:00 am - 11:30 am

with

Sarah

Schuetz




Waitlist

Wed

Feb 20 5:30 pm - 6:00 pm

with

Sarah

Schuetz




Waitlist

Fri

Feb 22 11:00 am - 11:30 am

with

Sarah

Schuetz




Sign Up

Mon

Feb 25 11:00 am - 11:30 am

with

Sarah

Schuetz




Sign Up

Wed

Feb 27 5:30 pm - 6:00 pm

with

Sarah

Schuetz




Sign Up

Fri

Mar 01 11:00 am - 11:30 am

with

Sarah

Schuetz




Sign Up

Mon

Mar 04 11:00 am - 11:30 am

with

Sarah

Schuetz